PATTERNS
12/14/2016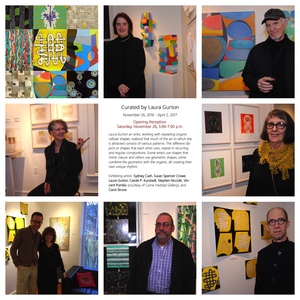 PATTERNS showing at Wired Gallery, High Falls, NY
Curated by Laura Gurton, a group show with Carole P. Kunstadt, Carol Struve, Vincent Pomilio, Stephen Niccolls, Susan Spencer Crowe, and Sydney Cash.
The exhibition PATTERNS will open November 26th, 2016 at The Wired Gallery in High Falls, NY. Laura Gurton an artist, working with repeating organic cellular shapes, realized that much of the art that she is attracted to consists of various patterns. The different objects or shapes that each artist uses, repeats in recurring and regular compositions. Some artists use shapes that mimic nature and others use geometric shapes, some combine the geometric with the organic, all creating their own unique rhythm.
---
Terrain at Evolve Gallery
9/18/2016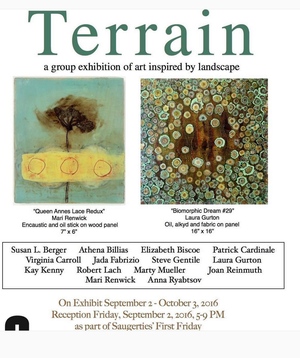 ---
Laura Gurton at Oriole 9
7/11/2016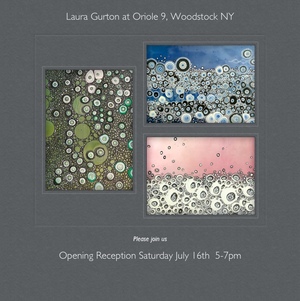 ---
New Work Lake George Courthouse Gallery
4/21/2016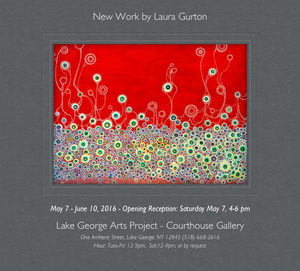 ---